Viking Cruises is not your typical cruise liner. If you are looking for casinos, children running wild, crazy entertainment options, formal nights, and white-gloved butlers, sadly, you won't find it here.
Viking Cruises is more of what can be describe as a "thinking person's cruise". Rather than offering entertainment-centred cruises, Viking caters to "curious travellers with true explorer spirits."
This is why starting from your onboard experience, you are already being prepared for what you will be seeing once you will go onshore. Every detail on board a Viking ship will help you to fully appreciate the rich cultures you will be visiting - and this includes their richly furnished fleetwide curated libraries.
Not only that but you will also get insights from guest lecturers and resident historians who will discuss in detail everything you need to learn about your next destination. Cooking classes and wine tasting also prepares your tastebuds before you disembark.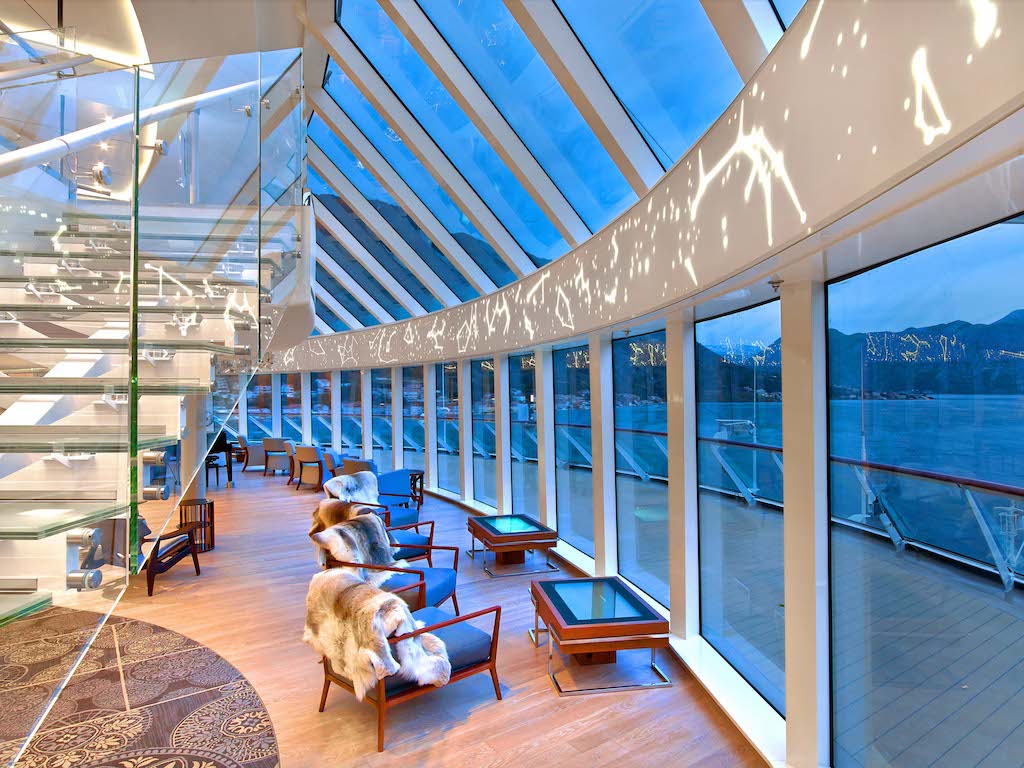 Your experience onshore is also something beyond the usual sightseeing and picture-taking. Sure, you will still visit the some of the most beautiful and tourist centric destinations, however, a Viking cruise will give you the opportunity to see behind-the-scenes and take a deeper understanding of what you're seeing. They also let you immerse in the local culture allowing you to go home with a deeper connection to the place.
Now, another special thing about Viking Cruises is that their ships are alot smaller compared to other cruise lines. In fact, their ocean cruises only house up to 930 guests. Typical cruise ships would accommodate up to 5,000 guests.
What is the advantage of travelling on a smaller cruise ship?
Simple. These smaller ships have access to most harbours and ports where bigger cruise ships are too large to enter. Thus, Viking guests have better embarkation and disembarkation experiences. They don't have to go with large crowds you'll have a closer look at the culture and traditions of your destination. This also gives them more time to explore.
Now, travelling on a larger ship does have its advantages, such as having access to more amenities and having a chance to choose from different restaurants. However, this doesn't mean that Viking Cruises doesn't have the same level of luxury and comfort that other cruise ships offer.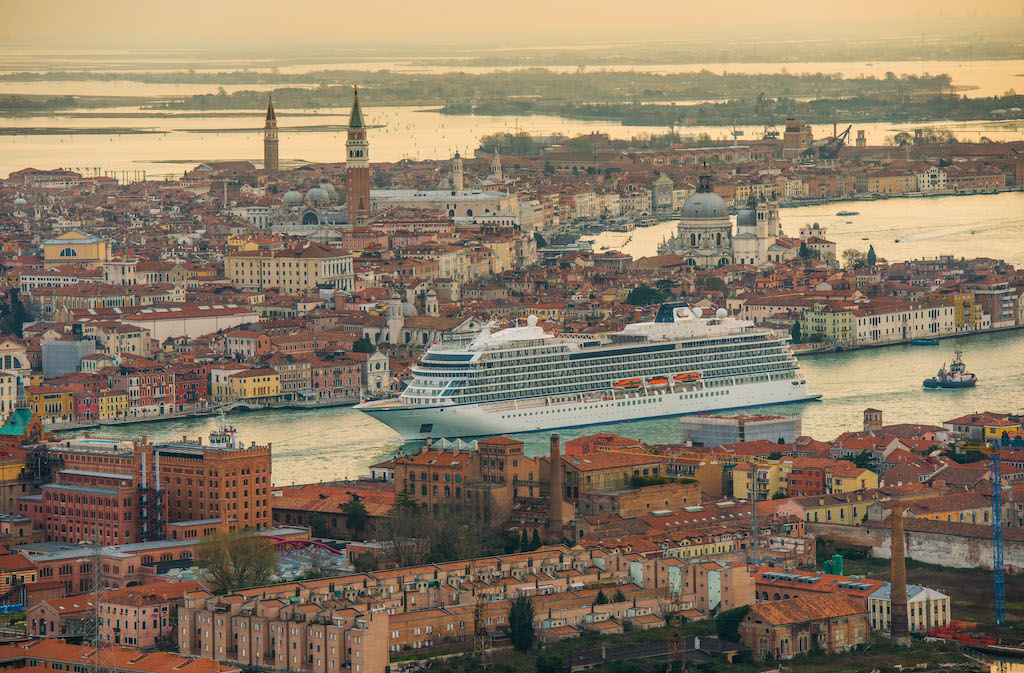 When you travel with Viking Cruises, you have your own private veranda in your stateroom, you can choose among different restaurants offering fine dining options … or enjoy al fresco dining at sea. Relaxing while cruising won't be that hard with their infinity pools and their Nordic-inspired spas which are present in every ship they own. They also have a panoramic explorer's lounge where guests can just relax and enjoy the view.
And of course, Viking Cruises offers a lot of freebies, including wi-fi service, free beer during lunchtime, and free access to their spas.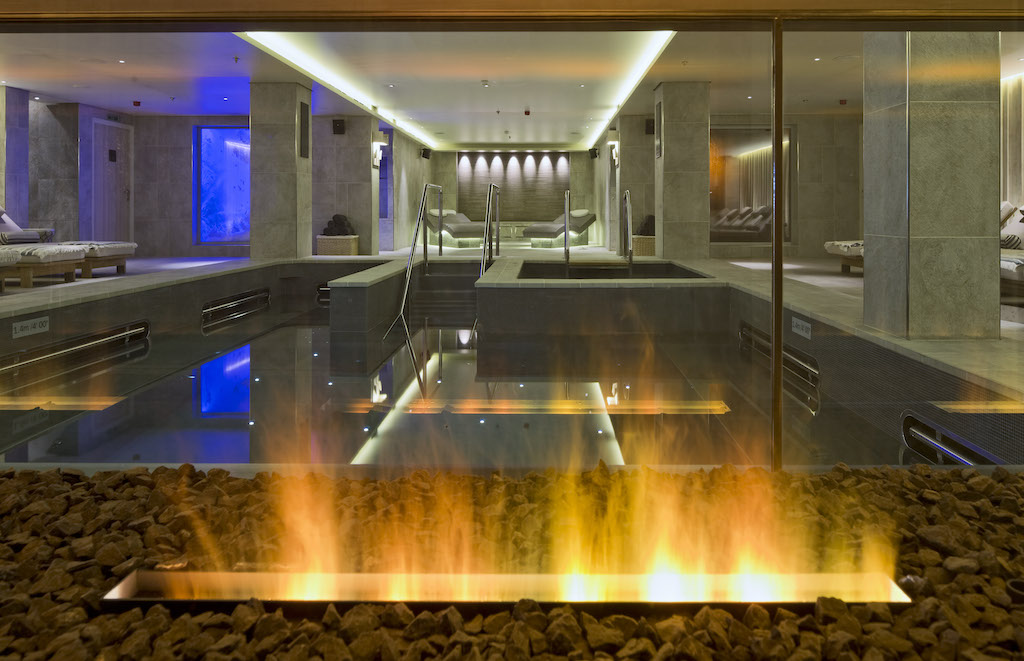 Photo: Spa onboard Viking Star with stunning Fireplace
Viking Cruises Awards
Viking Cruises is one of the newest cruise liners in the world - they only launched in 1997. However, they already earned a good reputation in the travel industry. In fact, during the last three years (2016-2018), they have been awarded by Conde Nast's Travel + Leisure magazine as the #1 Ocean Cruise Liner.
But that's just one of their long list of awards. For those who don't know yet, Viking Cruises also offers river cruises, and they have managed to bag 18 other awards for "Best River Cruise Line" and "Best River Accommodations" in the last 14 years. These awards were given by big names such as Cruise Critic, Traveler's Choice, Town & Country, USA Today, Porthole Cruise Magazine, Travel Weekly, and Money Magazine.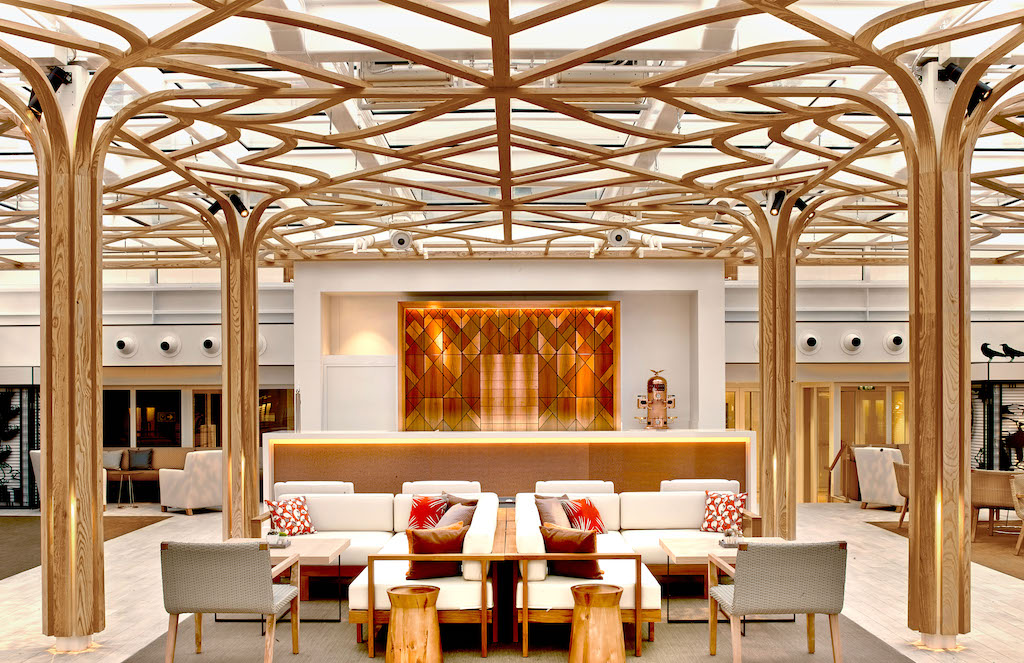 Viking Ocean Cruise Ships
Right now, Viking Cruises has six active ships for their ocean cruises line. These are: Viking Star, Viking Sea, Viking Sky, Viking Sun, Viking Orion, and Viking Jupiter. They will be adding three more ships to add to their fleet in the next two years. Their ocean cruise ships are all new; the oldest ship, the Viking Star, had its maiden voyage in 2015. Although their operations are based in Basel, Switzerland, they carry the flag of Norway.
Viking Cruises Travel Packages and Itineraries
Viking Cruises offer cruise packages all throughout the world. Each cruise package is designed to maximise the amount of time that their guests would spend on their chosen destination.
Their offer cruises packages per continent. If you look at their website, you will see a wide range of options. For example, you can choose an 8-day cruise with 5 guided tours to 4 countries or a 27-day cruise with 13 guided tours to 7 countries.
Each cruise package has a theme. Are you looking forward to exploring the West Indies, experience the magical Northern Lights, or just enjoy Australia's rugged coastline? Ask yourself first what sort of things you want to experience and discover and you can easily find a matching travel package.
Let's further explore Viking Cruises' destinations:
Scandinavia & Baltic Cruises
This is the home region of Viking Cruises - and this is the perfect destination for people who want to get a feel of old European towns. The Scandinavia and Nordic Regions include Iceland, Norway, Denmark, Sweden, and Finland.
Travelling through the Baltic Sea gives you the opportunity to explore treasures from the old world - Copenhagens' brightly-coloured houses in Nyhavn district, Stockholm's "Venice of Scandinavia", St. Petersburg's popular gilded age architecture, and Norway's amazing wooden buildings at Bergen's harbour. And if you're lucky, you may get there in time to catch the display of the Northern lights.
Viking Cruises' current packages for Scandinavia & the Baltic regions includes cruises from London to Bergen, Stockholm to Bergen, Bergen to London or vice-versa, Amsterdam to Bergen, Bergen to Barcelona, Copenhagen to Amsterdam, Stockholm to London, Basel to Bergen, Budapest to Bergen, and Barcelona to Copenhagen. Travel itineraries range from 8 days to 29 days depending on the number of countries included in the cruise.
Mediterranean Cruises
Popular countries in the Mediterranean region includes Greece, Italy, Spain, Croatia, Israel, Egypt, France, and Portugal. A visit to the Mediterranean will give you an opportunity to learn a lot about the culture and history that has shaped our world. History books often refer to countries in this area as the origin of civilization, from science, art, and democracy.
However, aside from the rich culture and history, you will definitely enjoy amazing sights including Tuscany's romantic views, the spectacular Greek islands including the famed Santo Rini, Rome's Colosseum and Pantheon, Vatican's St. Peter's Basilica, and of course, the holy city of Jerusalem.
Viking Mediterranean cruises range from 8 days to 27 days. Again, this depends on the number of countries you will be visiting. You can go from Venice to Athens, Barcelona to Venice, Rome to Miami, San Juan to Rome, Rome to Lisbon, Barcelona to Buenos Aires, and so on.
Americas and Caribbean Cruise
If you're in for a more tropical and nature-centred trip, Viking Cruises offers cruises to the Caribbean and the Americas. Is crossing the Panama Canal, getting lost in Amazon's rainforest, seeing Alaska's shiny white glaciers, or immersing in Rio de Janeiro's vibrant and colourful culture one item in your bucket list? Then it must be time to take a step and book a Viking cruise.
Travel itineraries for the Americas and the Caribbean range from 8 days to 27 days depending on your travel package. You can enjoy a transatlantic and mid-Atlantic crossing from Lisbon to Miami, an interesting journey from New York, Bermuda, and the West Indies, and a Southern Atlantic crossing from Barcelona to Buenos Aires.
Africa
When we think about Africa, we would usually imagine all the beautiful wildlife - lions, zebras, giraffes, elephants … and yes, African safaris. But that is not all there is to Africa.
Onboard a Viking vessel, you will get to see several undiscovered treasures in Africa: the Jacaranda- and acacia-lined avenues of Maputo, Mozambique, Senegal's bustling capital of Dakar, Cape Town's sophisticated Victoria & Albert Waterfront, and Cape Town's sophisticated Victoria & Albert waterfront, and Walvis Bay's towering sand dunes. There are more wonders yet to be discovered and you will get to see that when you disembark.
As of the moment, Vikings Cruises only offers one travel package which is a 29-day trip from Durban to London. You will get to discover 6 countries and 11 guided tours.
Asia and Australia
Asia and Australia combined, it is by far the biggest area to travel and by far, the most rewarding considering the mix of different cultures and traditions. We're talking about Japan, India, Indonesia, China, New Zealand, and of course, Australia.
If you look in Viking Cruises' website, you will notice that they offer longer cruises for Asia and Australia. Their shortest cruise lasts for 13 days, with 4 countries to visit, and their longest cruise lasts for 79 days, which already covers 13 countries from Asia, Australia, and Alaska. You can also choose from a variety of other cruises ranging from 17, 26, 30, and 37 days. This depends on the theme of your cruises. You can just focus on Southeast Asia or you can combine the Far East and Alaska or another country of your choice.
Where Does Viking Cruises Disembark in Australia and New Zealand?
Viking Cruises do offer a cruise focused on Australia and New Zealand, and this lasts for 15 days, with 9 guided tours. The cruise starts with a visit to Sydney's Opera House and then onto The Rocks where you could do a bit of shopping and gallery visits.
Next, you will cruise the Gippsland Coast before going to Melbourne. You will then get to enjoy scenic cruising at The Bass Strait which is located between Tasmania and Australia. After landing in Tasmania, you will then cruise the Tasman Sea before heading out to Foveaux Strait. This strait separates New Zealand's South Island and Stewart Island.
Dunedin in New Zealand will be your next destination before heading out to other places in New Zealand including Christchurch, Wellington, Napier, Rotorua, and Auckland.