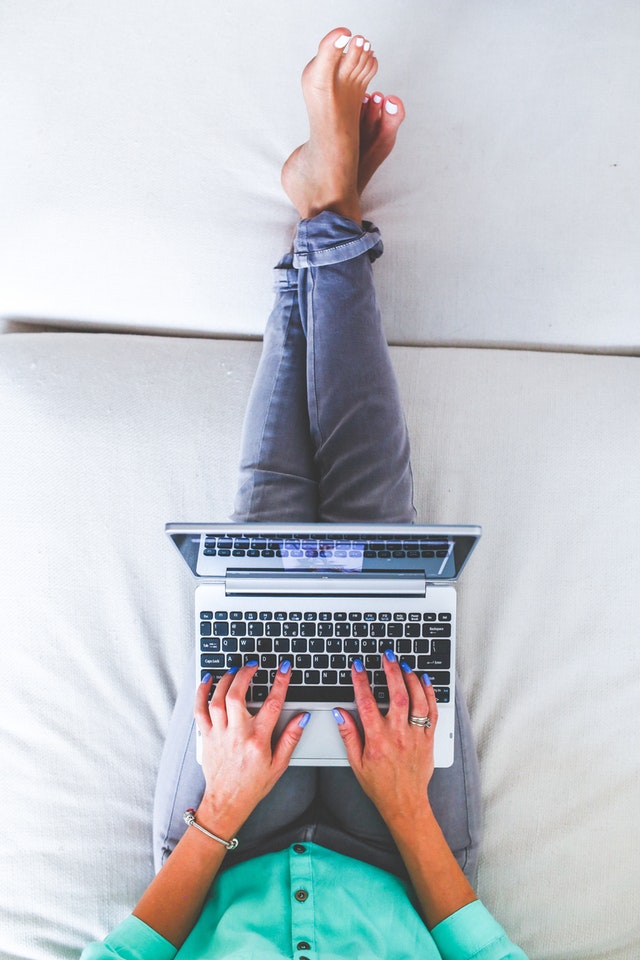 Sailing the high seas doesn't mean you can't stay connected to your friends, family or when important business needs to be done online. Having Wifi access onboard is a must for avid cruise go-ers, so if you need access via your phone, laptop or tablet we've compiled a list of wifi prices onboard our cruise liners so you're aware upfront of any possible costs you are likely to incur.
Internet speeds onboard are slowing keeping up with technology advances with Royal Caribbean soon to introduce high speed internet services, but in the meantime, beware of possible wifi blackspots as the signal onboard is via satellite which slows overall speeds with so many users wanting prompt access. Please note that there is some software and apps that you are simply unable to be used onboard some ships to use due to bandwidth issues (eg. Skype, Netflix, Hulu, VPNs, gaming).
So what are some questions you should ask yourself before taking out an onboard plan to ensure you're not paying too much?
Do I really need to post that Facebook or Instagram post urgently?
Are they really important emails I need to send? Or can they wait till we dock?
Do the children really need to use the Computer / iPad or can they wait?
Can I access the Internet in all areas onboard my ship?
Also note that many ships have Laptops for hire and Internet Cafe areas where you can access the internet, so before packing your Laptop or heavy device do some research beforehand.
Below is a list of packages and prices available onboard the ships we deal with. Please note these prices are subject to change and should not be relied upon for accuracy. For more information please contact the cruise liners directly or refer to internet package information published on their website.
Cruise Ship Internet & Wifi Prices
Cruise Liner
Region / Ship
Packages
Pay Per Usage
Package 1
Package 2
Package 3
Package 4
Package 5
Package 6
Azamara Club Cruises
$0.65 per min

$9.95 for 15 mins

$18.95 for 30 mins

$35.95 for 60 mins

$49.95 for 90 mins

$75.95 for 120 mins

Unlimited Package

$69.95 for 24 hours

Carnival Cruises
$0.75 per min
Social ($5 USD per day) – Access the most popular websites and applications. Includes: Facebook, Twitter, Instagram, Pinterest, Linkedin, Facebook Messenger, WhatsApp and Snapchat. Does not include access to other websites or apps.
Value ($16 USD per day) – Surf all your favorite sites, including e-mail, news, sports, weather, banking and finance. Note: Does not support Skype calling or music streaming (such as Spotify).
Premium ($25 USD per day) – From e-mail to Skype, our Premium plan promises the fastest possible connection, at speeds up to 3 times faster than our Value Plan. Supports Skype video calling, where coverage allows.
Celebrity Cruises
$0.79 per min
$59 for 90 minutes
@ $0.65 per min
$109 for 240 minutes
@ $0.45 per min
$219 for 600 minutes @ $0.36 per min
$429 for 1680 minutes @ $0.25 per min
Crystal Cruises
$0.74 per min
Free for 60 minutes
each passenger each day
$55 for 120 minutes
$127 for 300 minutes
$220 for 600 minutes
$0.20 per minute
Cunard
$0.75 per min
$47.95 for 120 minutes
@ $0.40 per min
$89.95 for 240 minutes @ $0.37 per min
$167.95 for 480 minutes
@ $0.35 per min
Dream Cruises
Packages are available to purchase on board via the Dream Cruises App.
Holland America Line (HAL)
$0.75 per min
$25 for 33 minutes
@ $0.75 per min
$55 for 100 minutes
@ $0.55 per min
$100 for 250 minutes
@ $0.40 per min
MSC Cruises
Caribbean Cruises
$29.90 for 60 minutes
$44.90 for 100 minutes
$99.90 for 300 minutes
$149.90 for 480 minutes
$299.90 for 24 hours
Mediterranean & Northern Europe Cruises

12 euros for 60 minutes

19 euros for 100 minutes
45 euros for 300 minutes
59 euros for 480 minutes
145 euros for 1,440 minutes
Norwegian Cruise Line (NCL)
$0.75 per min
Ultimate Cruise Plan for unlimited data is $29.99 per day for voyages 1-12 days.
Ultimate Cruise Plan for voyages 13 days or longer is $24.99 per day
Time Plan for 100 mins is $75.00 per day on all ships except Sky and Breakaway, and a 250 mintue Time Plan is $125 per day.
Time Plan for 60 minutes available on Sky only is $39.00 per day, and Time Plan for 100 minutes on Sky only is $55.00 per day.
Time Plan for 300mb on Breakaway only is $59 per day, and for 1000mb is $125 per day.
Oceania
À La Carte $0.99 per min
200-Minute Package $160.00
Unlimited $27.99 per day
P&O Cruises Australia
$0.75 AUD per min

$55 AUD for 100 mins

$75 AUD for 150 mins
$100 AUD for 250 mins
P&O Cruises UK
Approx. £0.50 per min
£35 for 100 minutes
@ £0.35 per min
£62.50 for 250 minutes @ £0.25 per min
Princess Cruises
$0.79 per min
$69 for 120 minutes
$99 for 240 minutes
$159 for 460 minutes
$199 for 680 minutes

$249 for 1100 minutes(world cruise only)

Regent Seven Seas
Deluxe and window suites: $0.99 per min $160 for 200 minuets $29.99 per day for unlimited WiFi
Cocierge level suites and higher: $0.99 per min $160 - 200 for minuets $14.99 per day for unlimited WiF
Royal Caribbean International (RCI)
$0.65 per min
$35 for 60 minutes
@ $0.58 per min
$55 for 100 minutes
@ $0.55 per min
$75 for 150 minutes
@ $0.50 per min
$100 for 250 minutes
@ $0.40 per min
Scenic Cruises
Complimentary Wifi
Seabourn

$0.40per min

(1st min free)

$19.95 for 2 Hours
$29.95 for 3 Hours
$39.95 for 4 Hours
$239.95 Unlimited Weekly Package
$399.95 for Unlimited (Cruises 7+ days)
Silversea
$0.50 per min
$45 for 100 minutes
@ $0.45 per min
$85 for 250 minutes
@ $0.34 per min
$250 for 1000 minutes
@ $0.25 per min
Star Cruises
Superstar Virgo

1 Day Access - 13.50 SGD

3 Day Access - 38.25 SGD

Superstar Libra
12 Hours - RM 18
1 Day - RM 34.20
Superstar Aquarius
1 Day NT 252
Superstar Gemini
1 Day - HKD 34.20
Star Pisces
4 Hour - HKD 22.50
12 Hour - HKD 54.00
Uniworld
Complimentary Wifi Available on select ships.
Viking River Cruises
Europe, Russia and Ukraine
Complimentary Wifi Available
China or Southeast Asia
No Wifi Available
Egypt
Charges Apply
Disclaimer:
Please note the prices and inclusions on this page are subject to change without notice and are for use as a guide only. For up to date information please refer to the actual company websites or contact the cruise line directly.
What is your experience with Internet onboard? Post a comment