The word's Cruising and Europe just go hand in hand don't they. It's hard to pass up the abundance of options that await a European Cruise adventure. Before you embark however you'll need an answer a few questions on whether you would like an ocean liner or river cruise, a long sailing adventure or a simple short trip and of course - what sort of itinerary you are looking at. Australians and New Zealanders have long had a fond affinity with European travel. With our past generations having so many links to this region, it is any wonder a Cruise to Europe is high on the list of young and old.
We have a long list of Cruises to and around Europe and the Mediterranean passing through a number of ports including:
Southampton, London UK
Dublin, Ireland
Amsterdam, The Netherlands
Istanbul, Turkey
Barcelona, Spain
Paris, France
Rome, Italy
Florence, Italy
Athens, Greece
Santorini, Greece
Copenhagen, Denmark
Oslo, Norway
Stockholm, Sweden
Lisbon, Portugal
St Petersburg, Russia
Departure Ports
There are many departure ports within the region, however some of the most popular Europe Cruises are Barcelona to Rome and Athens, Northern European Cruises, Baltic Cruises, and River Cruises from Amsterdam to Budapest.
Cruise Lines
The region has so many cruise liners it is hard to name them all, however a selection of the best include the following:
P&O UK
Princess
Royal Caribbean
Celebrity
Holland America
MSC
Seabourn
Silversea
Cunard
Crystal
Azamara
Regent Seven Seas
Scenic River Cruises
Best Options
Comparing cruise liners is important to find the best itinerary to suit your requirements and budget. Take a look at prices when the Cruise Sales are on to snap up a cheap deal.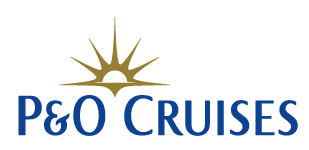 P&O UK launched the "Britannia" in March 2015 in one of the most anticipated launches in recent years. Able to carry about 3600 passengers this ship as a real focus on food with a new cookery club, and restaurants from P&O's stable of celebrity chefs. This ship is also one for families with kids clubs, a nursery and teens only pool deck as well as adults only areas.
P&O has a good number of Mediterranean Cruises departing Southampton (UK), and Venice (Italy).

Holland America has some great options from Northern Europe to the East departing Venice through Croatia, and onwards to Goa (India), Sri Lanka, Malaysia and Singapore.
Some other options include a Romantic Mediterranean itinerary from Barcelona to Monte Carlo, Rome, Naples and Venice.

Cunard operates some smaller cruises in Europe with itinerary options including Spain and Morocco, Amsterdam and Bruges, a Baltic Highlights, and a Norweigian Fjords Cruise onboard the beautiful Queen Elizabeth.

Celebrity sail through the Mediterranean (Greece, Italy, Turkey, Spain, Croatia), along with some Cruises to Israel. They also travel north to Scandinavia, Russia, Iceland and around the British Isles.

Royal Caribbean has a number of departures from Southampton (UK), Stockholm (Sweden), Copenhagen (Denmark), Barcelona (Spain), Venice & Rome (Italy).

Scenic Luxury Cruises has a number of European River Cruises of interest to those looking for a different kind of experience. With All Inclusive options, Scenic has some itineraries including sailing within the French Bordeaux region, the South of France, and the Jewels of Europe Cruise from Amsterdam to Budapest. The "All Inclusive" itineraries include complimentary beverages, private butler service, shore excursions and activities, and Complimentary Wi-Fi internet.
Cheap European Cruises
Search All