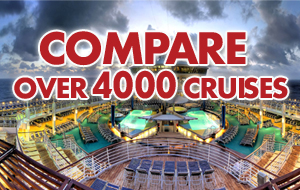 With 4000+ Cruise Deals available all over the world, our Travel Experts will be able to give you the best advice and preparation to find the best cruise for you.
We have cruises to suit everyone, including Seniors, Honeymooners, Familes and Singles.
With our heavily discounted prices, you could be sailing away on your dream holiday within days of booking. Search and book your perfect cruise holiday in minutes using our easy to use booking platform.
Cruises are a great way to spend a short trip away from the busy world we live in. With a fully organised itinerary, you can brush away the cobwebs of a stressful career and enjoy the pleasures of the open ocean. Imagine sailing away from the stresses of Sydney and landing on the French New Caledonia within a few days! Speaking French, eating French cuisine and drinking French wine.
Compare Cruise Liners such as the following well known brands around the world, including but not limited to P&O, Royal Caribbean, Celebrity, Carnival and Cunard.
Our cruises are not limited to ocean liners. We have a number of River Cruises also in our supply list to wet your appetite. River Cruises from Amsterdam to Budapest are a very popular choice, as are River Cruises in Asia - such as the the Mekong through Vietnam and Cambodia.
There are a long list of cruising websites around the globe, however with our sale prices and the ability to easily compare cruise prices, you can rest assured the perfect holiday is just around the corner. You won't be disappointed by the level of discounting we have on various journey's - whether that is in Australia or across the globe.
Compare our long list of cruises from our partner cruise liners to find the perfect getaway - just for you!