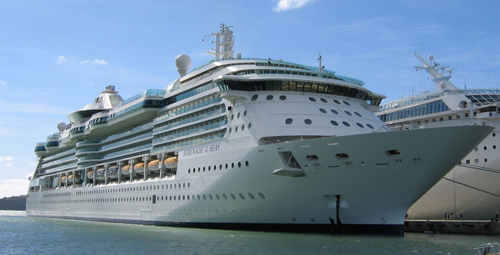 If you've ever wanted to book a cruise but wasn't too sure how to go about it or where to actually sail away to - you've come to the right place. With over 4000 cruises to choose from all across the globe, you'd be Crazy to book anywhere else!
Start your cruising holiday from a port of your choice, but how do you go about choosing which cruise to book? Here we guide you through some simple steps to get that mind ticking over and choosing the right cruise for you.
1. What part of the world?
This is a difficult question for those that have alot of options (and cash), but may not be too difficult for some. Limit yourself to a region - eg. Europe or Caribbean - then work from there. Search all the available cruises in those ports and find something that has a good mix of what you want.
2. How many days?
How long do you want to spend on a cruise? Do you want a short cruise or a long extended round the world holiday? The decision is really up to you as only you know how much time you will have on your hands. Don't forget to get the pets fed!
3. What are you interests?
What are you really interested in? Do you want to simply relax and enjoy the onboard facilities that cruise liners are renowned for? or are you only really interested in the destinations? If you're interested in only the destinations then you should really pick a cruise that offers the best ports suitable to your tastes. For example: if you are interested in seeing a mix of cultures and historical sights something like a European River cruise may be suitable. If you're only interested in Beaches, beaches and more beaches - then a Caribbean Cruise should suffice.
4. How much money do you have to spend?
This is an interesting question and can usually be answered pretty quickly. If you're looking for a Cheap cruise from Sydney for example, then you would need to weigh up what you get for your money, compared to what is actually contained within the cruise. Look for reduced costs and specials - as there are sometimes deals that contain discounts of up to 80% or more.
5. What Ship and the Cruise Line to travel on?
Another interesting question is what is the reputation of the cruise line and the actual ship you are travelling on. You may prefer to travel on a newer cruise ship than one that has not been renovated for a long period of time. Some of the newer cruise ships may have more updated facilities and rooms which could make your journey alot more comfortable. When searching for a cruise ship, consider things like the amount of restaurants on board, any child minding facilities (if necessary), whether there is any specific entertainment that you may be interested in seeing? what are the dining options and whether the costs are included within the price. Look at the age of the ship, search for any photos of the ship (showing both inside and out), and attempt to locate any cruise ship reviews from REAL customers.
Whatever you choose, you're bound to have a great time. Just be picky in what you choose and where you go, as these are sometimes once in a lifetime experiences!