Want to become a savvy Cruise Sale Finder? By following a few simple tips and tricks it's relatively easy.
Aussie Cruise Finder 2020
There are a few cruising sites out there, but some of them are hard to find the best deals. Our Cruise Sale Finder is one of the best with a clearly formatted Cruise Sale page listing the current sales promoted by the cruise liners. You might stumble upon a month long sale, or shorter term 24 Hour Flash Sale. You can also find a deal by port, with a full list of itineraries in Australia listed from Sydney, Melbourne, Brisbane, Perth. Globally, we also have that covered with deals in Europe, Asia, South America and Africa. Once you find the best deal you'll need to be quick and send through an enquiry for our consultants to place an immediate hold.
Just to make it easier, here's a list of our latest cruise deals just for you!
Signup for Newsletters
Why try and find the best cruise deals when they can come to you? Leaving your email address on our newsletter signup is the easiest and quickest way to ensure you'll be informed of the cruise sales as soon as they hit our desk. We'll send you a weekly list of sales, last minute cruises, and sometimes send out a Newsflash if we're aware of a great deal you should take advantage of. It's not spam, you can choose to ignore or delete as necessary and when you're in the hunt for a good deal you can take a peek. You've got nothing to loose.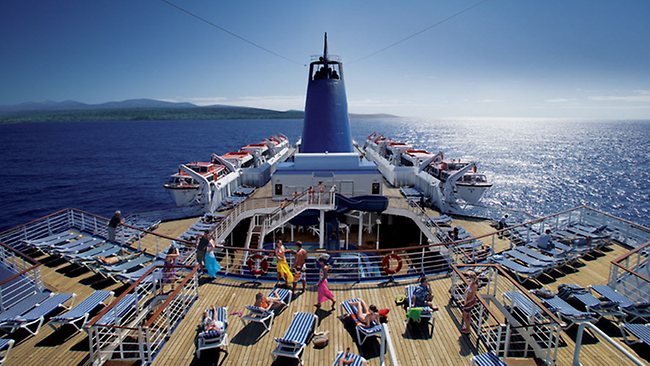 Finding the Best Deals
With so much choice out there, it can sometimes be difficult to know what you actually want. A Short Cruise from Sydney or Brisbane is a popular choice, or for the more fortunate a Mediterranean or European Cruise may be just the tonic for your winter blues. Whatever your case and circumstance you won't need a promo code to secure the best deal using our Cruise Finder Australia.
Top 5 Deals from Sydney
Set sail from stunning Sydney Harbour on one of these amazing cruises from Sydney.
Top 5 Deals from Melbourne
Cruises from Melbourne, the "Worlds Most Liveable City" include:
Top 5 Deals from Brisbane
They say Queensland is "beautiful one day, perfect the next" but that doesn't mean you'll pass up one of these Cruises from Brisbane:
Top 5 Deals from Perth
Cruises from Western Australia depart from beautiful Fremantle, Perth.
Why Book a Cruise
There are many reason's why you'd want to book a cruise. Cruises are a great way to relax and unwind from our busy lives, whether that is family pressures, work related stress or you just need a holiday. The enjoyment people experience on a cruise can be seen on the faces of our many cruisers. Cruising can be a very cheap way to take the whole family on the holiday of a lifetime when taking into account the inclusions. Throw away the apron, as all meals will be included. You may also receive Free Drinks if your Find a Cruise deal with an Unlimited Beverage Package. Parents will love the fact they can relax and leave the children in supervised child minding facilities and activities centres knowing they'll be ok. For single travellers and seniors, Cruising is a great way to meet likeminded travellers whilst also enjoying time at sea. Shore Excursions add to the whole experience so you'll never be bored. Have we convinced you yet?
Who do you sail with?
This really depends on your tastes, budget and itinerary. Lucky for us in Australia, we have a fabulous selection of cruise liners visiting our shores heading to some exciting destinations. If you've got a set budget, you will be limited but planning in advance is one way of gaining an advantage over the rest. The cruise companies heading to Australia include but are not limited to:
P&O Cruises
P&O Cruises - An Aussie favourite, P&O first sailed to Australia in 1932. They know what Aussies want and provide itineraries in droves. P&O Cruise Sales are released throughout the year where you might find offers ranging from Kid's sailing for FREE, Free Drinks Packages, Mates Rates, Flash Sales and FREE Onboard Credit. Itineraries travel in and out of all major cruise ports in Australia and New Zealand. Popular itineraries include Queensland Coastal cruises, Cruises to Hawaii, Fiji Cruises and New Zealand getaways.
Carnival Australia
Australian's love Carnival Cruising! Carnival has some of the most popular cruise ships in Australia, namely Carnival Spirit, and Carnival Legend. Thousands of travellers board these ships each year for memorable cruising holidays. Carnival Cruise deals are regularly advertised throughout the year and may include Onboard Credits, Free Drinks packages and more.
Royal Caribbean
Royal Caribbean has been a popular choice for many years, and recently introduced it's mega-ship Ovation of the Sea's to Australian shores.
Princess Cruises
Another favourite cruise liner, Princess has won many awards over the years for outstanding service and best cruise line. Recent announcements have included the addition of the Majestic Princess to the Australian cruising scene to support its current Aussie fleet including Sea Princess, Golden Princess and Sun Princess.
Norwegian Cruise Line
Norwegian Cruises are great at delivering some fantastic itineraries in the Australian region, with Cruises to New Zealand being the choice of many. The spacious Norwegian Jewel carries over 2,300 passengers and travels to a variety of ports while cruising Australia. Norwegian Cruise Sales occur on a regular basis and are advertised on our sale page when announced.
Holland America
Holland America Cruises are usually longer in length so you'll see alot more, while spending precious time with your loved ones.
Cunard
Cunard are frequent visitors to Australian ports sailing their Queen Elizabeth and Queen Mary 2 to our shores. You'll find a number of different itineraries ranging from Sydney to Singapore Cruises, Brisbane to Hong Kong, longer haul World Cruises and short Australian itineraries from port to port.
Celebrity
Celebrity Cruises in Australia on Celebrity Solstice which sails itineraries to the South Pacific, New Zealand and around Australia. What better way to see the Great Barrier Reef or the islands of Tahiti, Noumea and New Caledonia.
For more information on any of these deals of if you need a consultant to help find a cruise, please contact our reservations department.