"Virgin Voyages", Sir Richard Branson's newest venture into the cruise industry last week streamed live the first piece of steel being cut for what is dubbed "Virgin I" or "hull number 6287".
The maiden cruise ship being constructed in Genoa, Italy will go into service in 2020 setting sail from Miami, Florida. With room for 2,800 guests and 1,150 crew, the cruise line that promises to "change cruising forever" has been very tight lipped about what the ship will look like inside and out.
The task of ensuring Mr Branson's vision as "the worlds most gorgeous ship" is being led by a group of ten "creators of trends" whose work include designs of hotel brands "Ace Hotels", "The Freehand Boutique Hostels" and "Mondrian Hotels".
While only few prototype photographs have been leaked (see below), it is worth noting that Virgin Voyages has not confirmed or released any renderings of the ships.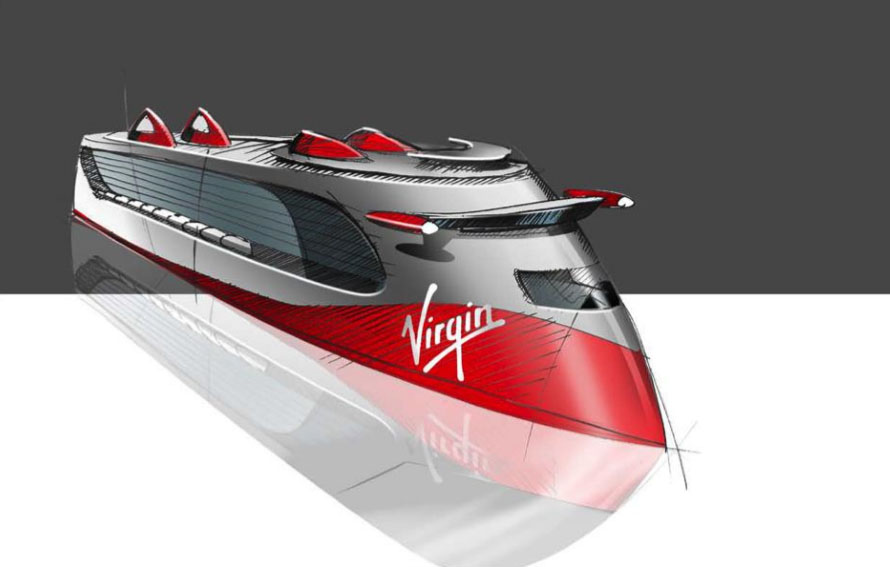 We can't wait to see what else is in store from Virgin Voyages, but what we do know at the moment is:
"Virgin I" will sail out of Miami in 2020.
Three Ships have been commissioned at a cost of $2.55 billion USD.
The cruise line intends to be the cleanest out there partnering with clean energy start-up Climeon to "efficiently turn heat waste into electricity saving CO2"
They're promising to "change cruising forever" in "a place where irresistible style has finally found its sea legs"
We've posted below a short promotional video from Virgin for those interested in watching.