Why take out a premium with Covermore Travel Insurance?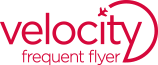 Earn 3 Velocity Points per $1 spent
Take advantage of Covermore's Cruise add-on
24/7 Emergency Assistance
Covermore's Cruise add-on ensure's you are covered for any medical expenses while on-board your cruise ship. If the event that an air ambulance evacuation is required from the ship back to Australia, this could cost up to $85,000.
For more information on Covermore Travel Insurance or to get a quick quote click on the following link:
Get a Quick Quote
What to consider when choosing Travel Insurance?
Planning a Cruise may take you years, months or hours. The devil is not always in the detail, however when choosing the right Cruise Travel Insurance you will need to be well educated on the finer points to ensure you have all your bases covered.
So where do you start? We've compiled some tips below on what to look out for and how to go about securing the best travel insurance for cruises.
Check the Inclusions
Price should not be the only factor when trying to secure travel insurance. If the cost is low, the inclusions will be comparatively low as well. If you are taking onboard expensive jewellery or items greater than the included cover you should list these items and their cost individually to ensure they are covered. This however will drive up the cost. Items such as Laptops, Tablets, and Cameras are usually covered in the policy up to a certain dollar amount.
Check the Excess
When taking out the policy, you will be provided with the cost of excess (the amount you'll pay upfront if/when you want to make a claim). If you wish to reduce the excess, you can usually do so, however your insurance premium (cost) will usually increase as a result.
Existing Medical Conditions
If you have any existing medical conditions, you will need to ensure you answer "Yes" if prompted when asked for any existing conditions.
Medical Coverage
If your cruise is within Australian waters, you should select 'Domestic Cruise' as your destination in order to be covered for medical treatment onboard which is administered by international doctors and not under Medicare. If you choose the wrong destination eg. "Australia" this only covers domestic travel which does not usually cover medical expenses.
If you are cruising Internationally, select all the countries at which you will be travelling to - even if you don't intend to leave the ship. If you are sick or injured on board and need to see the doctor, please keep all receipts and get copies of any medical reports available. Should your illness or injury require medical evacuation off the ship, please ensure the doctor contacts the 24 hour emergency assistance team to first obtain approval and to arrange the transportation.
Purchase Early
If you've booked your Travel, take out the policy early to ensure you're covered for any unforseen illnesses, or travel disruptions that may occur inbetween the time you take out the policy and the time of departing. This is because a Travel Insurance cover starts from the moment you take out a policy.
Rental Cars
Are you renting a car at the start or end of your cruise? If so, you may want to add additional Rental Vehicle Insurance Excess to the inclusions.
Get a Cruise Travel Insurance Quote